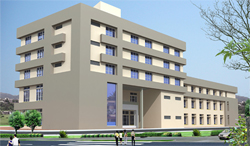 Indus School of Engineering was established since 2009 to fulfill the growing needs for quality engineering education in Odisha and Eastern India. As the Indian economy takes off at an amazing pace, the need of the hour is qualified with well-trained technical manpower to man the ships of tomorrow's industry. Indus School of Engineering aspires to fill this gap in terms of what the industry needs in the near future and what our present educational system is able to produce in terms of high quality professionals.
"Our only promise: an excellent
future-proof engineering education."
Approvals
Indus School of Engineering is approved byall india council for technical education (AICTE) and Affiliated to the State Council for Technical Education and Vocational Training. Odisha, Bhubaneswar.